Get Competitive Advantages with Direct Piping Solutions' Compressed Air & Gas Systems
Superior Reliability & Longevity
Complete range of pipe and fittings from sizes ¾" (20mm) to 10" (250 mm).
Highly durable materials resistant to corrosion, vibration, thermal
variation, and outdoor weather conditions.
Metal clamshell connectors for all diameters are stronger and
more durable vs. polymer fittings.
Unique grab ring design (20-50mm) and lugged ring (63mm-250mm)
allows for zero risk of disconnection.
Patented active concentric seals provide leak free performance,
even in high vibration applications. Seal lifespan is double that
of industry competitors.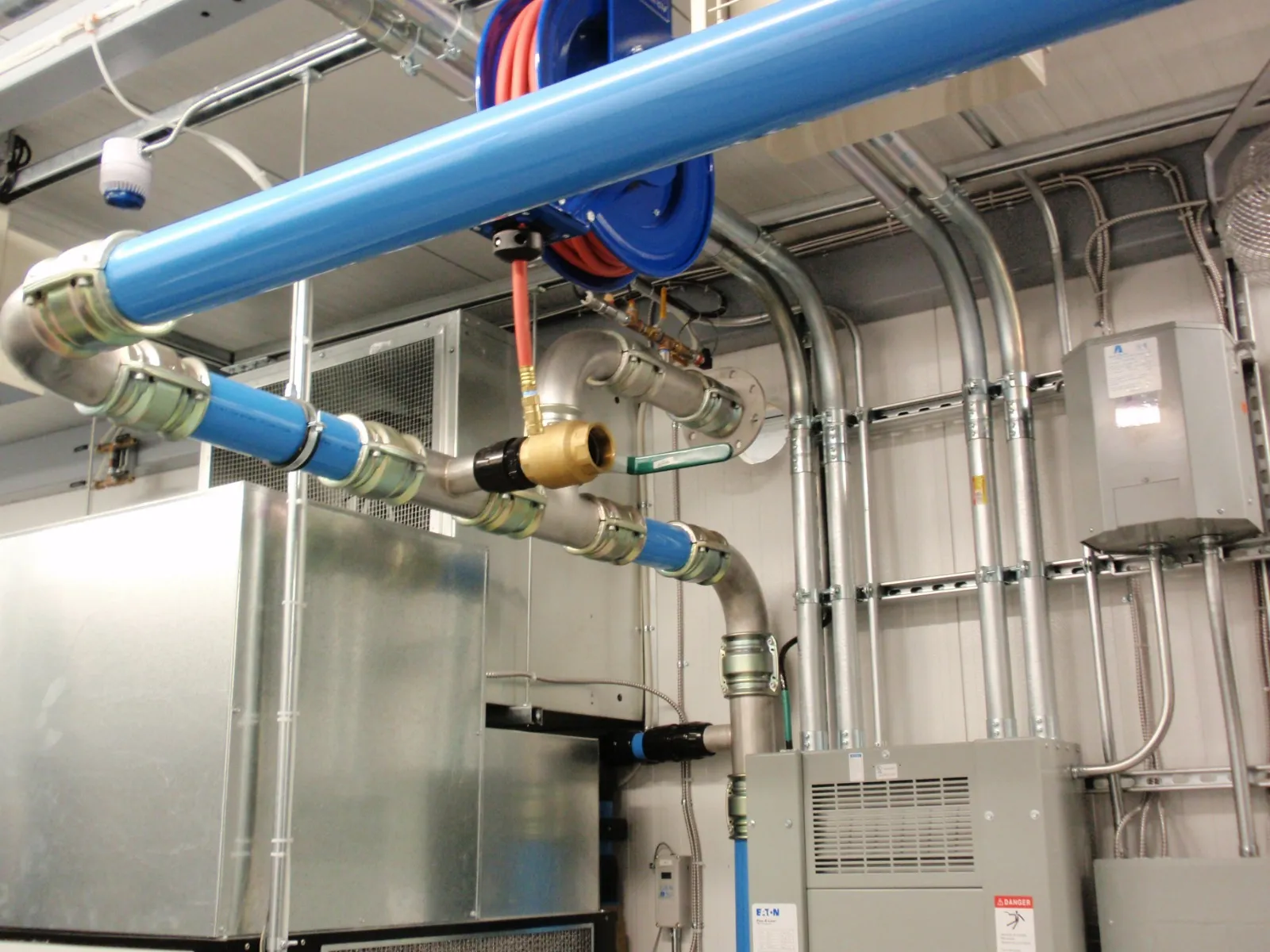 Energy Efficient & Cost Effective
The smooth interior design and high-flow connectors ensures
a constant supply of clean air at a reduced pressure drop,
resulting in significant energy savings.
Guaranteed leak-free performance and superior longevity vs.
traditional pipe systems.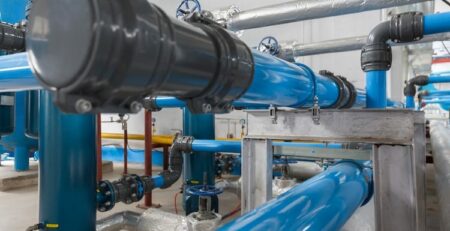 Quick & Easy Modular Installation
Complete range of pipe, fittings, and accessories and is ideal
for new projects as well as project renovations and extensions.
Requires no special tooling, welding, gluing, brazing, soldering,
or thread cutting for assembly.
Reusable, lightweight, and modular design allows for quick
assembly, installation, and easy modification.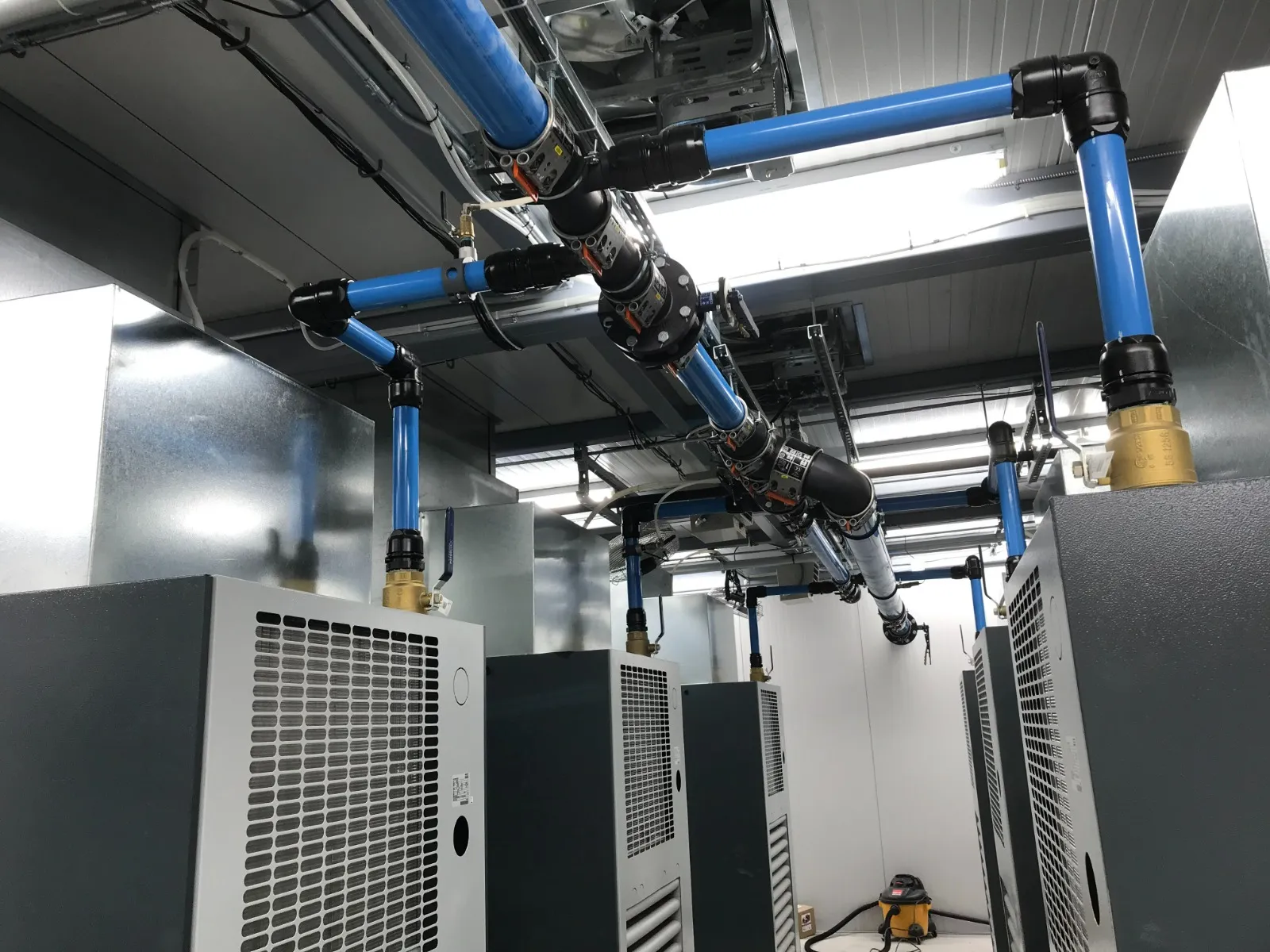 Direct Piping Solutions Can Design, Install, and Maintain Your Turnkey Air System